MacWorld Top 10 iPad Cases
Leah Yamshon   Dec 13, 2012 MacWorld
Find the best iPad case for you
You have a lot of options when picking out the perfect case for your iPad. There are hefty rugged cases and thin no-frills cases. Some offer full-body protection, others protect only the iPad's back or front. There are traditional folios and folios that look like large leather-bound books. Some cases include stands, and some are stand-less. And do you really need a cover that triggers the iPad's magnetic sleep/wake function? (Short answer: Yes.) Here are a few case recommendations based on what your needs might be.
Best bag: Hex Drake iPad Bag (iPad mini and all full-size iPads, $40)
There might be times when you want to carry more than just your iPad, but you don't want a bulky bag or backpack. Hex's Drake iPad Bag was made specifically for that. This small bag has a cross-body strap for hands-free carrying. It sports a zippered, padded, and fleece-lined compartment just for your iPad. In addition, the Drake has a small front pocket for keys, your charger, and other small personal items. Its simple, neutral color scheme and stylish looks will appeal to a wide range of iPad users.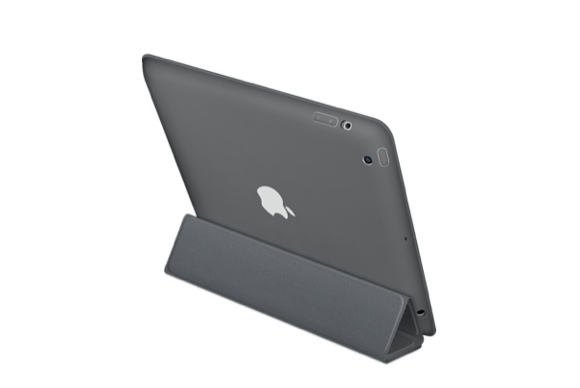 Best value: Apple Smart Case (iPad 2 and newer, $49)
If this is your first iPad, or if you're not exactly sure what model you like, start with cases that provide decent full-body protection without adding much bulk. Apple's in-house Smart Case does just that. This simple, no-frills case combines the company's signature Smart Cover with a thin shell to protect the iPad's aluminum back. The Smart Case works with the iPad's magnetic sleep/wake feature, and the cover can be folded back to allow you to prop up your iPad in a few different viewing angles.
Most protective: LifeProof Nuud Case and Cover/Stand (iPad 2 and newer, $150)
Avoid putting the accident coverage included in your Apple Care plan to the test: Get an ultra-rugged case if you're worried about major drops and bumps. The LifeProof team claims that the Nuud Case and Cover/Stand bundle will protect your iPad from water, snow, ice, dirt, and impacts. The team also insists that each case gets water tested before it ships to stores. All of this protection comes at a cost—your iPad will feel bigger, thicker, and heavier with this case in place. But what makes the Nuud a stellar rugged case is that it leaves your iPad's screen exposed without sacrificing protection. Your touchscreen will work flawlessly, and the tight seal that the case forms around the rest of your iPad will protect everything else.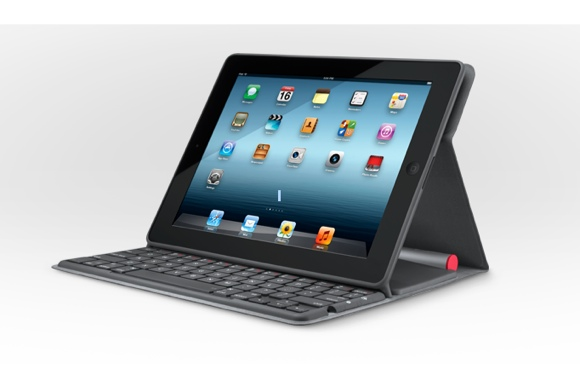 Best built-in keyboard: Logitech Solar Keyboard Folio (iPad 2 and newer, $130)
If you find yourself using the iPad more and more as a work and writing tool, consider purchasing a case with a built-in keyboard. After all, pecking out a long email on the iPad's on-screen keyboard can be time-consuming and uncomfortable. Keyboard cases combine the tactile advantages of real keys and the iPad's portability and touchscreen interface. Logitech's Solar Keyboard Folio has a built-in Bluetooth keyboard that draws power from any type of light, whether you're indoors or out. The keyboard is compact, yet still comfortable to use, and the case doubles as a functional folio case to keep your iPad's screen safe when not in use.
Best magnetic sleep/wake cover: Miniot Cover MK2 (iPad 2 and newer, $91)
Although the iPad's aluminum back is fragile, it's not as delicate as the glass touchscreen—we recommend that the touchscreen remain covered when not in use to prevent unnecessary scratches and bumps. If you want something to protect just the touchscreen, go for a stand-alone cover. The Miniot Cover MK2 is a magnetic wooden cover with an array of joints that let you fold it into various arrangements for three different inclines—one for typing, one for watching videos in landscape orientation, and another for FaceTime chats in portrait orientation. The MK2 comes in a variety of gorgeous wood finishes; just roll it up into a tight spiral to use as a stand, and when you're finished, unroll it to cover your iPad's screen.
Business savviest: MapiCase Orion (iPad 2 and newer, $160)
The MapiCase Orion would look sharp at your next meeting. It's slim, understated, and crafted from fine leather—a winning combination if you want something that's more professional than flashy. It has a creased cover, similar to that seen on the Smart Cover, that can be folded back to prop up your iPad for use on a table or another flat surface. The Orion can be propped up in both landscape and portrait orientation; the cover is connected to the back of the case and can be swiveled around for different viewing angles. You can even tuck a stylus into one of the Orion's creases. From taking notes during a presentation to sitting in on a conference call, the Orion helps you do it all.
Best sleeve: Waterfield Designs iPad Smart Case (third- and fourth-generation iPad, $59; iPad mini, $57)
If you prefer the look and feel of a bare iPad, a sleeve is the way to go. Your iPad will be protected when not in use, and easy to remove when you do need it. Waterfield Designs' iPad Smart Case is a sleek sleeve that securely keeps your iPad in place: The iPad slides in easily, but once it's in there, it won't slip out, even if you turn the sleeve over and bounce it gently up and down. It even leaves room to house a Smart Cover-equipped iPad. The Smart Case's padding won't deflect determined blows, but it will protect against everyday jostling. Plus, the Smart Case has the added bonus of a mesh external pocket that holds a charger, screen-cleaning cloth, or another small accessory.
src="http://images.techhive.com/images/article/2012/12/portenzo-alano_ipad_feature__95821.1346184137.425.265-100017234-gallery.jpg" />
Best book-style case: Portenzo Alano (iPad 2 and newer, $125-$200)
Book-style cases pack style and full-body protection into one well-crafted design. (In fact, I keep most of my devices in book-bound cases for that very reason.) While many book-style case makers offer something unique, Portenzo's beautiful Alano line is unparalleled. The all-leather Alano is constructed from a thick sheet of premium leather and features a handmade wooden frame for the iPad itself. The soft leather is flexible yet sturdy and easily folds around to the back of the iPad while in use. Portenzo has different customization offers; I recommend adding the IntelliStand feature that provides several viewing angles in landscape-orientation. The Alano is available in seven styles of distressed leather. Its beauty only grows with usual wear and tear.
Best shell: Incipio Smart Feather (third- and fourth-generation iPad, $35)
Since shell cases protect only the iPad's back, they are best paired with a stand-alone screen cover, like the Apple Smart Cover or the Miniot MK2. However, not all back cases are compatible with a cover—they need to have openings on the side for the cover's magnetic hinge. Incipio's Smart Feather is an excellent shell case to pair with a cover. This super lightweight case is only 1.22mm thick, and its soft polymer shell is comfortable to the touch. You'll barely notice the Smart Feather is even there.