The Latest iPad Rumors – Retina IPad Mini 2 Delayed, 128GB Refurbs, iPad 5 Spied
on
October 3, 2013
at
7:55 pm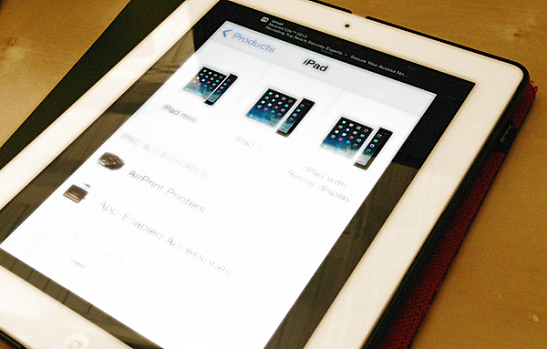 October is here and the new iPad could only just be weeks away and iPad rumors are circulating.
iPad Mini 2 won't feature a Retina display
To Retina or not to Retina, that is the question. According to Rhoda Alexander, director of Tablet and Monitor Research at IHS iSuppli, the next iPad mini will not have a Retina display. Speaking with CNETRhoda explained that "The Retina Mini looks less certain for that time. Manufacturing volumes on that would match better with a Q114 [first quarter 2014] launch". This contradicts KGI Securities analyst Ming-Chi Kuo who said we will see a Retina iPad mini 2 in 2013. My best guess is we'll see an iPad mini 2 with Retina display in October. However, I do think the supply will be limited, especially if they release a gold model.
iPad 5 Appears In Leaked Video
Chinese parts supplier sw-box.com this week posted a video for the new housing for the next iPad. The robotic voice in the video shows the similarities of the iPad 5 case in comparison to the iPad mini and the iPad 4. The video also claims the dimension of the iPad 5 to be 241mm x 169.5. The video also points outs some other differences between the tablets, including a speaker on the center bottom of the iPad 5 and the mirrored logo. The case sports two separate volume buttons on the iPad 5 and an extra microphone on the back of the device.
Apple To Sell Refurbished 128GB iPad Models
If 64GB's of space doesn't cut if or you anymore, the 128GB model iPad finally arrived on Apple's online store after being announced earlier this year. Prices for the refurbished model start at $679 for the WiFi-only version, and $789 for the 3G/4G model. With the pending launch of the new iPad in October, I would recommend holding off on buying one of these if you are looking for a new tablet.

iPad mini 2 to have A7 CPU and Touch ID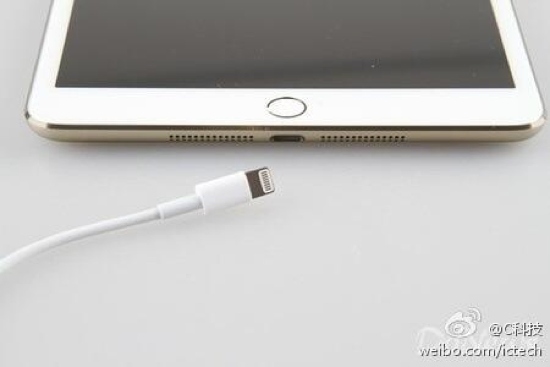 (image courtesy of donews)

The latest iPad rumors from Sonny Dickson speculate the powerful 64-bit A7 chip found in the new iPhone 5S may also be placed in the iPad Mini 2. The famous Apple leaker/blogger also claims both new iPads will be available in Gold, Silver and Space Grey color options. Dickson finally stated that the iPad Mini 2 will have the M7 motion chip, 1GB of RAM and Apple's fingerprint scanner known as Touch ID.